Hello fellow bloggers and fashionistas,
Where have I been, Rihanna would ask. Well truth is I've been to Mykonos (and also taking summer classes but that's like, irrelevant) and one of the things I was really excited to attend was the Louis Vuitton and Yayoi Kusama event in the first-ever LV Resort store in Europe (which opened in May).
The event was quite low key with a few local celebrities/designers but it was very refined and elegant tbh.
No on to the collection: Actually, I wasn't utterly impressed by it. And to say the truth, I didn't know until then who Yayoi Kusama is but apparently she's a well-established and quite distinguished artist, designer and writer. She is 83 years old (!) which also came as a shock and it kind of made me wonder, how and why did LV choose to collaborate with her. Anyways, I do kind of get where the collection theme came from, especially after I googled about her a bit and got an idea of what her work is like. But to the uneducated eye of the average customer I don't really think this collection is going to make an impression. However, it is sort of something different from what we're used to when we hear the name Louis Vuitton.
Overall this was a nice experience for a future stylist/fashion editor like me, made me feel a little bit more prepared for what's in store for me, ha!
Now a few pics from the event, the store items and also, moi.
The Yayoi Kusama collection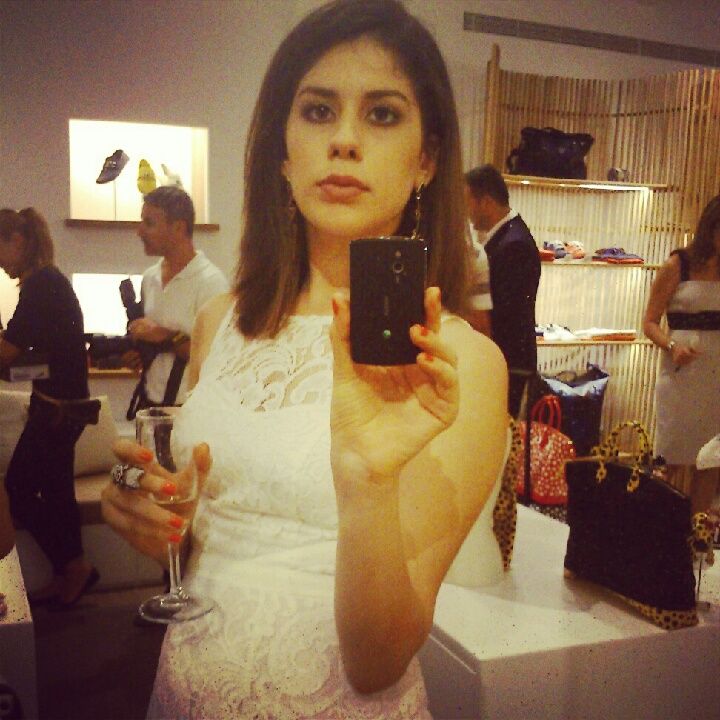 Thank goodness for Instagram! lol
xo Athena