This is a post I've been meaning to do for a long time now. But something always seemed prior to it. However lately I've been getting lots of ideas, especially because of the shopping spree I went on the other day and which I had been planning for long.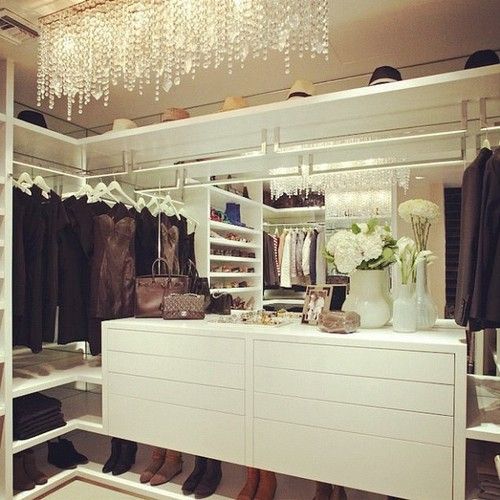 (photo taken from tumblr - I do not own it)
So first things first. When it comes to shopping there are quite a few things that need to be taken care of:
Don't go shopping being clueless on what you want to buy.
You'll probably end up buying useless stuff. You have to be market-savvy in order to go shopping. Find a list of the things you want, decide on the shops and do a little online search to check on the prices. It always helps control your budget. It also helps you being more aware of how much you want, how much you intend to spend and in the end, how much you did.
Also keep in mind, that going into a store can be tricky. A lot of things will catch your attention. But are they what you wanted? Are they what you came in the store for?
Now on
what
to buy:
This isn't going to be another trend-report, I'm not going to tell you which trends are out there and popular right now, you're probably pretty much conscious of that. Maxi skirts, cutoff shorts, pale colors, studs and spikes, peplum, etc. They are all very fine. Okay, maybe not all, but that depends on personal taste.
Speaking of which, when it comes to shopping you need to keep in mind, which trends are the ones you need to have in your closet, how practical they'll come off and how are they gonna blend in with the rest of your wardrobe. You need to not go overboard with seasonal trends 'cause these come and go. Personal style stays. A particular trend may seem very inviting at the time, but if it doesn't suit your personal style at all, don't go changing your whole wardrobe for it to fit aka don't squeeze its way into your closet. And always, something that a lot of people seem to forget is that
as cool as a trend looks it doesn't look cool on everyone.
One person cannot adopt all trends. For example, yes cutoff shorts are really great. But for someone with huge thighs or a weight problem, they don't work. The key to style success is to enhance the good features and hide the flaws. It is kind of sad when you see something really pretty and you can't wear it because it doesn't look good on you, but it is even sadder when you actually wear it.
On the other hand, sometimes a little change, can be quite refreshing. And when I say 'a change' I mean one that will spice up your wardrobe, something that will fall perfectly on you. Your goal is to add a twist that will have people going ahh! Step out of your comfort zone.
Fashion challenges us and tests us. It is like a goldmine but you have to dig deep to find the real treasure and all these trends are like gems that need to be processed and refined in order to look their best.
That's why finding your own style is not an easy task. It sort of has to do with how you wanna establish youself and what defines you as a person. Those are things most people have a hard time dealing with. And that's why experimentation is there!
On to the more practical side:
The key is to mix and match. Mix and match high-end items with affordable ones. Usually, the best way to do this is to spend a little more on accessories like bags and shoes, because these will stick with you for a longer amount of time, so you want them to have a nice quality and spend less on clothes, especially everyday ones because here, you are in need of quantity. Mixing and matching doesn't only have to do with price, though. Mixing and matching can also be applied to style. Mix and match different styles i.e. ladylike with grunge accents. Or colors, too. But the biggest rule of mixing and matching, in order to build the right wardrobe, is to have a wardrobe with all the right basic items (which I'm going to enlist below) and a couple of the seasonal must-haves. That will help you create more combos and smarter ones for everyday, and will also help you incorporate the trends in your outfit and not toss them when season's over.
The
essentials
list: (I don't think you will be shocked with the choices, but at the same time I think it's nice to have them all together in a list)
Clothes:
White shirt
Striped shirt
Plaid shirt
An item with a floral pattern
Black blazer
Pencil skirt
LBD
LWD
Leather jacket
Wool coat
Sundress
Blue jeans
Denim shorts
Shoes
:
Ballerina flats
Black pumps
Wedges
Equestrian-style boots
Strappy sandals
Bags:
Black bag
Brown bag
Clutch bag
Accessories:
Sunglasses
Brown belt
Black belt
Hat
Scarf
Jewelry:
Charm necklace
Charm bracelet
Stud earrings
These are the simplest things I believe that a person needs to have. The rest can vary from individual to individual.
And here's a list of what
I think
would be a nice
addition
for summertime:
Clothes:
Maxi dress/ skirt
Cut off/ombre shorts
Lace dress
Open back shirt
Sleeveless shirt with collar
Peplum top
Pleated skirt
Cropped top
Two-pieces
Item in a turquoise color
Item in a mint color
Item in an orange/coral color
Shoes:
Studded/spiked
Bags:
Cross-over bag w/chain
In a bright color
Accessories:
70's shades
Jewelry:
Double-finger ring
Any piece with crosses on
Triangular shapes
Collar necklace
And these are my summer 2012 choices for the perfect wardrobe!
Leave your thoughts in the comments section below!
xo
Athena