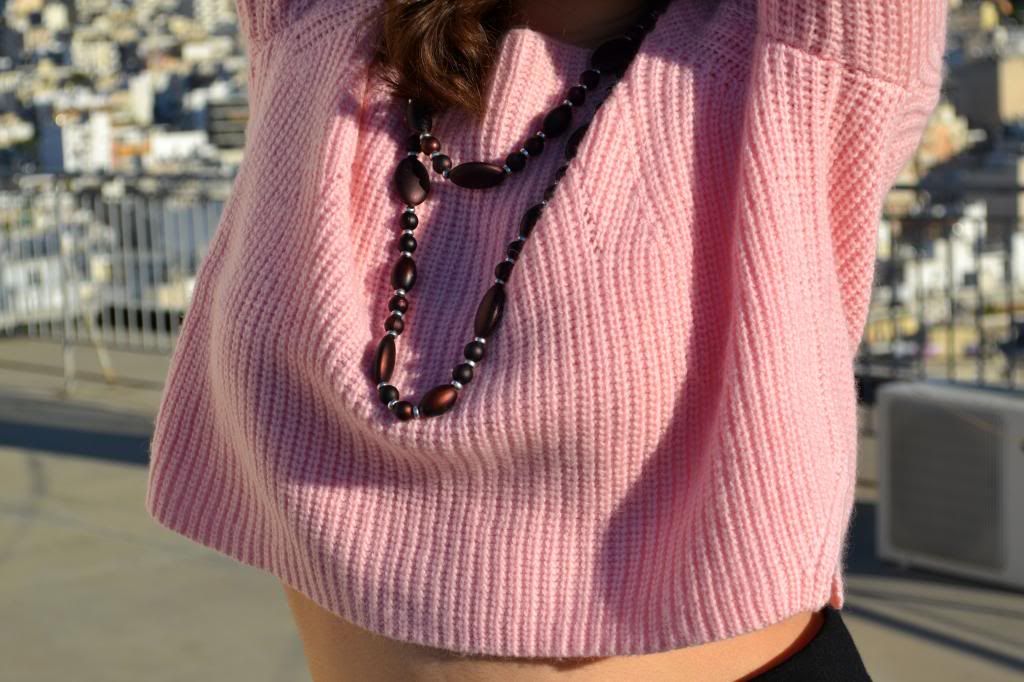 I know, I know you've seen that overused title about a hundred times by now "Sweater Weather" and then a girl below wearing duh, what else- a sweater! But, yesterday I got to listen to the whole record by The Neighbourhood ("I Love you") and I fell in love with every song! Needless to say, I've already listened to the whole thing 3 times. And now that song, "Sweater Weather", is totally stuck in my head!
So since I took some pictures wearing my new favorite sweater, a cropped sweater that is, by
Topshop
which I got my hands on last September in NYC I felt it was appropriate to make such a post.
The thing I love most about is the color! Ugh, it's so pretty! It's that candy pink or even a brighter baby pink color which is a huge trend for Fall/Winter and is a nice change from these dull winter hues. I kept the outfit simple as I wanted this color to stand out and be the central piece. I am not a fan of crop tops to be perfectly honest, but this one I love and I felt like it really amped-up my basic black pencil skirt.
Please let me now what you think in the comments' section!